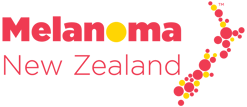 The Cause
New Zealand's melanoma incidence rate is the highest in the world and all of Melanoma New Zealand's work is self-funded. This involves over 5,400 skin checks each year, and last year 716 of these were suspicious. In fact, at last year's golf day, we potentially saved one person's life by Melanoma NZ spotting a melanoma in the early stages and sending the marketer off to get treatment.
We aim to raise more than $30,000 on the day to advance Melanoma New Zealand's mission of providing information and support to melanoma patients and their families, and to champion the prevention and early detection of melanoma.
The statistics are dire…
New Zealand's melanoma incidence rate is the highest in the world
More than 6500 melanomas are diagnosed in New Zealand every year - that's around 18 every day
Around 300 New Zealanders die of melanoma every year – in fact, more people die of skin cancer than on our roads
Although rare, melanoma can occur in children and it is reasonably common in young age groups (25-39)
Maori and Pacific Islanders may have a lower risk, but they often get thicker, more serious melanomas
Any UV damage to the skin, such as a tan or sunburn, at any age, increases the risk of melanoma later in life
But… if melanoma is recognised and treated early enough, it is almost always curable.
Please complete the below form in order to register your team of 4 for The Keith Norris Charity Golf Cup. Once we have received your form submission, we will process your invoice for payment ($400 per team). Please note we must receive payment at least 7 days prior to the tournament start date (23 February 2023).
Register Your Team